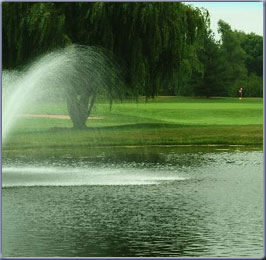 From the nine-hole layout of the 70' to the current 27-hole Jerry Matthews reconfiguration completed in 1996, Eldorado has truly come of age. The large multi-level driving range and clubhouse, which seats up to 200 provides a clean, comfortable place to relax.

So whether you are planning a golf outing, fundraiser, wedding reception, or party, the professionals at Eldorado are eager to help.

Eldorado's mission is to provide an atmosphere that will guarantee your experience will be one to remember and bring you back time after time.